An optimal combination combining the proximity of the recreational and leisure locality Železná studienka with timeless architecture including modern elements.
We offer you an amazing place for your new home. A unique combination of two worlds - relaxation in nature and active city life.
K Železnej Studienke Residential Housing is an ideal choice for a demanding client, a combination of luxury, city lights and beauties of nature. It is a place that knows no compromises. A place with a special spirit that evokes everything you have always wanted.
The residence offers 1 to 4 four-room apartments with generous balconies and terraces situated on five floors
Low-rise building without disturbing the environment provides security and privacy
Perfectly meets the current requirements and needs of modern housing and lifestyle
The character of the building emphasizes airiness and spaciousness
The layout of the individual apartments is designed so that their area is used as efficiently as possible
Living in the immediate proximity of the picturesque Železná Studienka is associated with the beauty of nature and various opportunities for hiking, sports and relaxation
If you have been hesitant so far whether you go to work by bike or by car, this place motivates you to the healthier alternative
Interest in this beautiful and sought-after location will become even higher in the future thanks to the construction of the ESET campus, which, in addition to its headquarters, also plans to build facilities and services in order to satisfy not only the needs of their employees but also the needs of the public.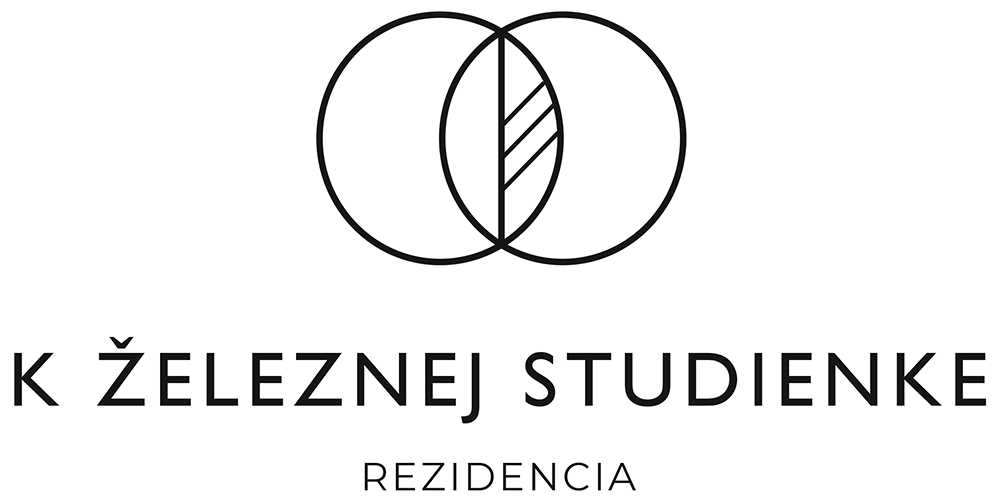 Philosophy behind the K Železnej Studienke Project
Work of art
K Železnej Studienke Project is not an ordinary building. We tried to design a work of art.
Ecology
Revolutionary, futuristic design realized with the support of ecological materials.
Quality
Timeless architecture and exclusive design with an emphasis on quality.
Availability
Excellent accessibility allowing easy access to all services.
Diversity
Our project offers you a wide selection of apartments. From compact apartments to large apartments with wonderful views.
BENEFITS
Own closed area
Dead end
Underground parking
Private garden with greenery and benches
Raised "plant boxes" beds
Playground
Lockable bicycle stand
Own common boiler room
The unique location of the K Železnej Studienke Residence Project comes with several advantages. In addition to the forest park, the nearby area offers various shopping opportunities, nurseries and children's leisure centers, a hospital and a business center. The surroundings of our project are lined with natural greenery. Železná studienka is literally behind the corner and the Mountain Park (Horský park) is nearby. The project is located right next to a public transport stop, which allows you direct access to the city center which is about 10 minutes away. It is also part of a cycling and hiking trail.
Public transport – 100 m
In the direction to bypass, CZ, AT, HU border crossings
The planned construction of the Patrónka Integrated Passenger Transport Terminal (TIOP), which could be a reality in 2023 at the earliest possible date
Kaufland – 500 m
Primary School Dubová – 600 m
Hospital – 950 m
Tesco Gallery – 1300 m
Cambridge International School  – 1500 m
ZOO – 3000 m
Leisure activities: Tennis, Beach Volleyball (športpatronka)
Nursery: Škôlkáreň, Dúhová škôlka Westend Gate, Škôlka pri lese